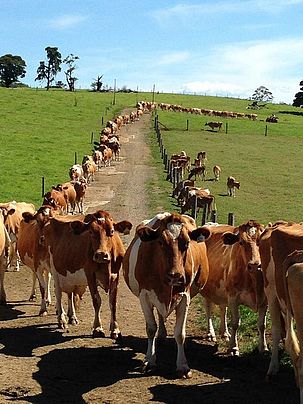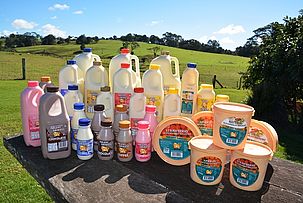 Maleny Dairy
19th February 2019
price includes: coach, morning tea, entry, tour & BBQ lunch
Cost:
Pensioners: $90 pp
Adults: $95 pp
departing approx. 7:45am
Situated in the hinterland town of Maleny, come support the farmers as we take a day out on the farm. We see the process of milk from cows to the bottle and everything in between. Farm is wheelchair accessible.
Beginning at the milk bar where our tour guide takes us to see a short film about how the farm began in 1948. Next to the factory to see how they process and package there products. Meet the cows, see some hand milking demonstrations, get up close to some farm animals and a chance to taste the milk straight from the udder. Bottle feed the calves in the baby pen before heading up to the dairy to see where the herds get milked. To top the day off we enjoy some taste testing of all the products that they have to offer.
Tractor ride tours will also be available on the day at a small cost. A bbq lunch will be provided on the farm, we will have time to sit back and take in the sights and sounds, while enjoying our meal and company.
Join us on this relaxing day out.
* Please note enclosed footwear must be worn + the farm is phasing out plastic bags and we encourage you to bring your own bags etc if you would like to buy any products from the farm, they supply complimentary ice bricks and we will have a fridge on board the coach, if required*